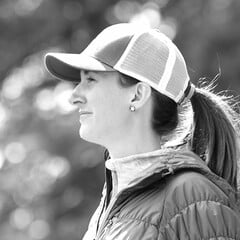 Eve Berthelette
Illustrator - Visual Development Artist
Trois-Pistoles, Canada
Summary
I have been working at Ubisoft Montreal since 2009, first as texture artist, then 2D-3D artist and illustrator. I work alongside a small team of talented CG artists/illustrators, and we have the pleasure of collaborating with all Ubisoft brands.
Beside my video game profile, I love making illustrations of my own, sea creatures and other fantasy. I have a few prints available here on Artstation of my personal work, and see here for some print-on-demand products:
https://inspirationnautique.ca/collections/les-creations-a-eve
I can take commissions for visual development contracts and illustrations. Feel free to contact me :-)
Skills
Digital Painting
Visual Development
Illustration
Drawing
Marketing Illustration
Environment Design
Rendering
3D Modeling
Environment Modeling
Lighting
Texturing
Character Design
Software proficiency
Experience
CG Artist - Illustrator at Ubisoft Montreal

Montreal, Canada

Concept art and highrez images for game production and marketing.


CG Artist - Team Lead at Alpha-Vision

Laval, Canada

September 2003 - June 2009

3D work and interior Design for architectural visualization projects.